Fast TSL is a dynamically developing company
in the TSL industry.

A comprehensive offer, experience and professionalism of our employees are the basis of our company's success. We analyze your needs in order to propose optimal solutions of transport and freight forwarding services. We realise individual orders designed to meet specific expectations of each Clients. Our own fleet, an extensive partners base and the access to the international transport market makes us capable of organizing an ideal vehicle to transport your goods.
24h location control through GPS monitoring
professional measures to ensure the safety of consignment: belts, mats, security beams
the possibility of sealing the car (both customs and storage seal)
PPR transport licence
certificate of competence
carrier TPL insurance in national and international traffic in the amount of EUR 250,000.00
freight forwarder TPL insurance in the amount of USD 150,000.00
OUR FLEET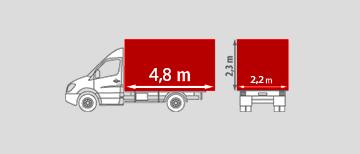 PLANDEKA DMC 3,5t
Load capacity – 1,5 t
Cubic volume – 10 EP; 26 m3
Height – 2,50 m
Length – 4,80 m
Width – 2,20 m
Loading – back/side/top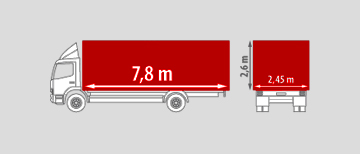 BURTO FIRANA 7,8
Load capacity – 8 t
Cubic volume – 18 EP; 48 m3
Height – 2,60 m
Length – 7,80 m
Width – 2,40 m
Loading – back/side/top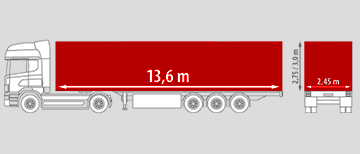 BURTO FIRANA 13,6
Load capacity – 24 t
Cubic volume – 34 EP; 88 m3
Height – 2,70 m
Length – 13,60 m
Width – 2,40 m
Loading – back/side/top